Season and Length

September 2016 to January 2017 (5 months)
scope and location
Morro d'Água Quente – Catas Altas (MG)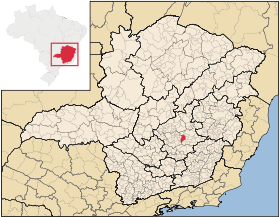 Attending to Vale Foundation's request, Raízes Desenvolvimento Sustentável developed a project of income generation with the women from Morro d'Água Quente in Catas Atlas – MG. The project lasted for 15 months, ending in September 2015 and reaching bigger results than what we expected.
Recognizing all the benefits that appeared with the co-created and collective entrepreneurship, the Gastronomic Market Sabores do Morro, fearing that some loss could happen in this "solo path", Raízes suggested to co-create a Festival in December with the women working in the market. And so it was through micro sponsorships that happened the formalisation of the Sabores do Morro Association. After that, we launched the Rota dos Sabores and the 2017 Market Calendar.
And it's done ! With a lot of collaboration and resources (more human than financial), the objectives have been reached !
Collaborated :
- Vale
- Bohemia
- Pousada das Nascentes
- Fazenda Bom Sucesso
- Rancho do Pote
- Pizzaria Ponte Nova
- Primórdios da Cozinha Mineira
- Prefeitura de Catas Altas
- APROVART
- ACNASC
- Circuito do Ouro
- Oficina de Imagens
- Projeto Proteger é preciso
- ISES
- LokPalco
- Bob Drummond
- Casal Gastrô
- Chef Vani Pedrosa
- Chef Tuca Drumond
- Chef Silvania Guimarães
- Chef Lucila Egydio
- Chef Roberto do Vale
Intangible positive impacts
Of course we are proud to see the income generation, the community empowering and co-creating in favour of all. But some impacts let us full of joy and overcome the idea of a successful business : the human development.
The success of Sabores do Morro
- 24 exhibitors ;
- Understanding of added value of the product on the market ;
- Consciousness of the importance of the Brand by productors and community;
- Three local supporters : Rancho do pote, Fazenda Bom Sucesso e Pousada das Nascentes ;
- Intitutional partnerships established : Prefecture of Catas Altas, ACNASC, APROVART, Primórdios da Gastronomia Mineira project, Terceira Idade Association, Parish of Bom Sucesso church and Lok Palco.
More information here.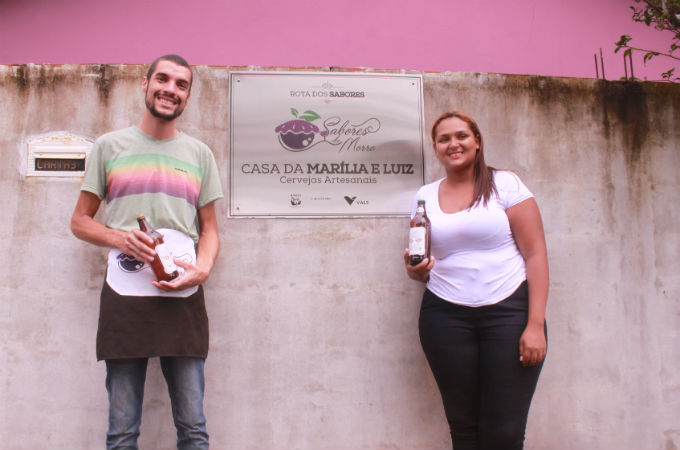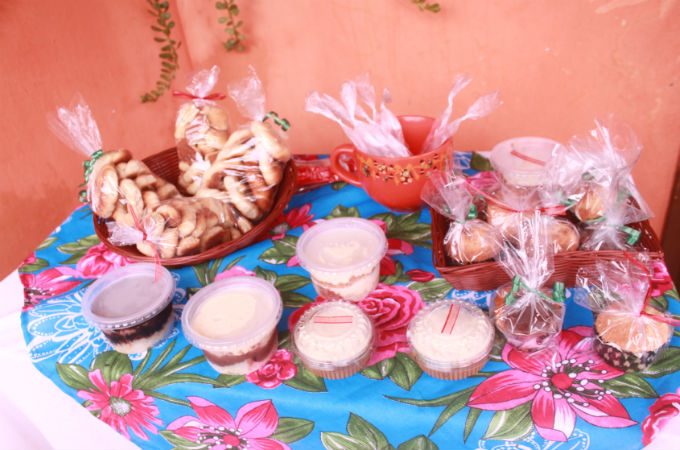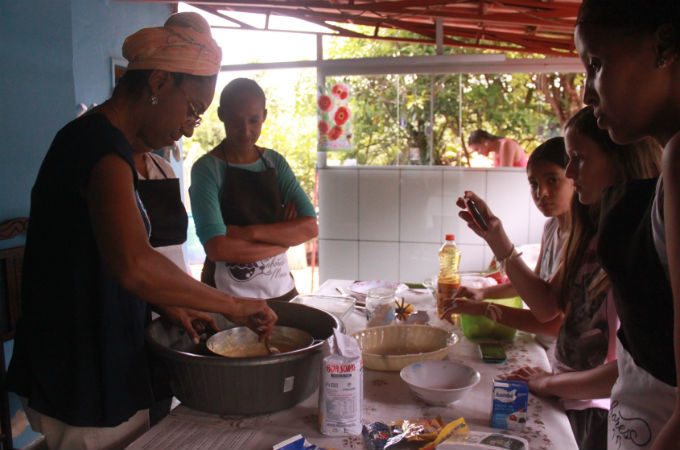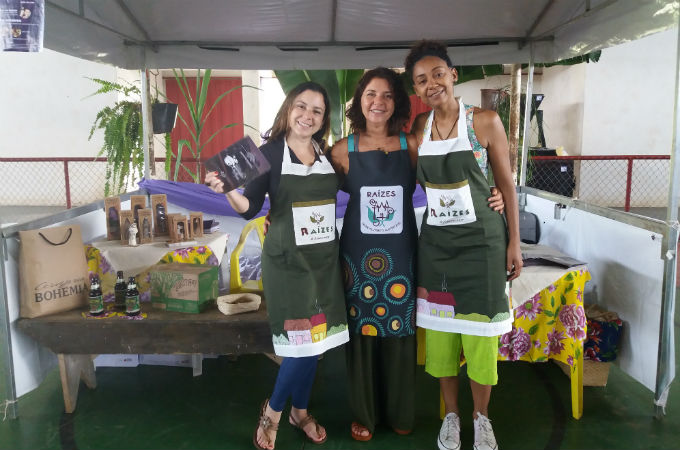 Main results
– Creation of the Rota dos Sabores, identifying 14 houses of producers to sell during the entire year;
– Creation of the 2017 monthly fairs Calendar and promotion through printed and digital material;
– 02 days of festival with lauching procession, culinary workshops, shows and fairs;
– Creation of the Sabores do Morro Association (statute, directorship and bases for intern regulation).